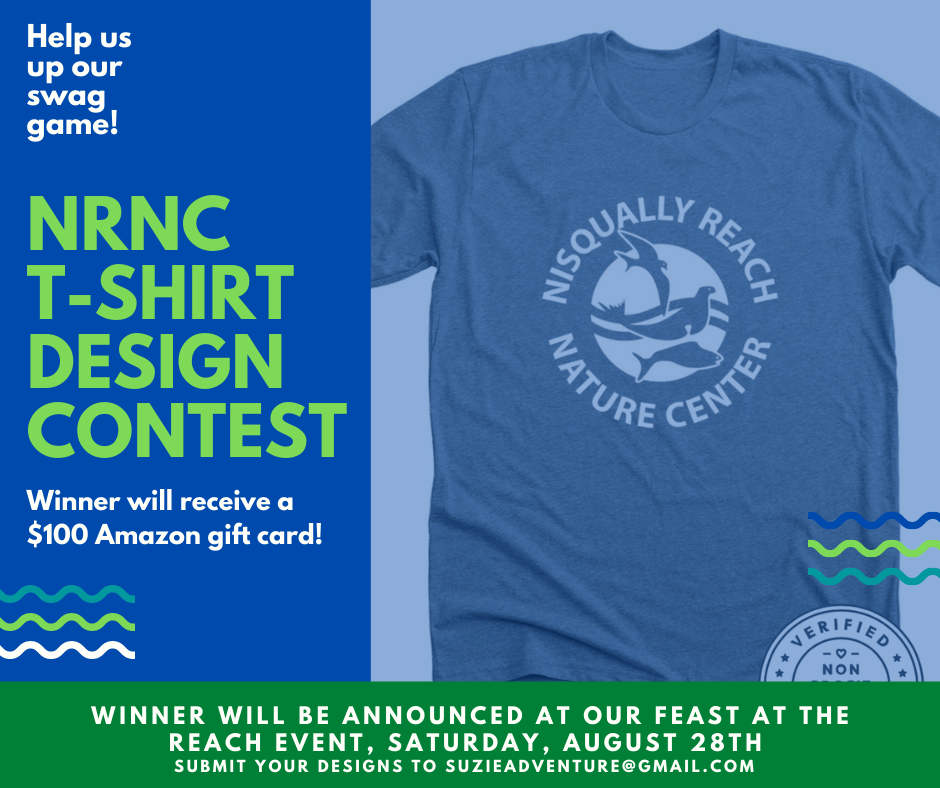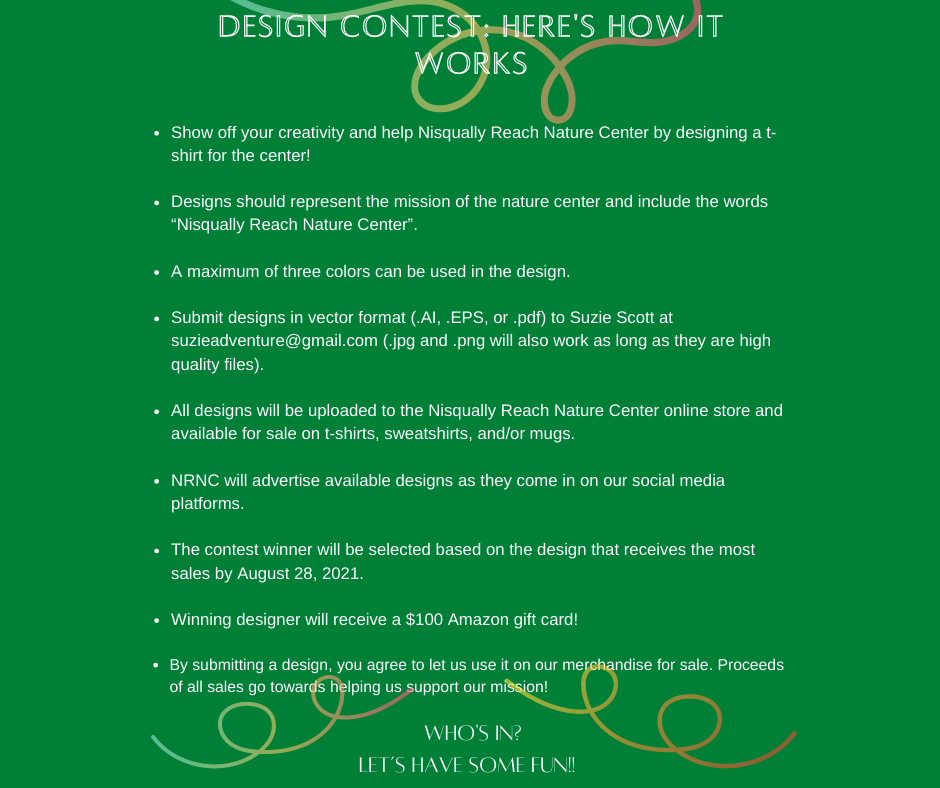 NRNC T-Shirt Design Contest!
We've decided to do something different and fun this year leading up to our Feast at the Reach event!
We're having a design contest, and we'd love to see your stuff! We will be setting up an online store to sell NRNC t-shirts, sweatshirts, and mugs. We have a few designs ready to go, but we'd really like to up our game–can you help us out??
Submit your designs to us, and whoever sells the most in our online store by August 28th will win a $100 Amazon gift card!! The winner will be announced at the Feast (need not be present to win)!
If you're interested or have questions, please contact Suzie Scott at suzieadventure@gmail.com.
Design Contest Details: Here's How it Works!
Show off your creativity and help Nisqually Reach Nature Center by designing a t-shirt for the center!
Designs should represent the mission of the nature center and include the words "Nisqually Reach Nature Center".
A maximum of three colors can be used in the design.
Submit designs in vector format (.AI, .EPS, or .pdf) to Suzie Scott at suzieadventure@gmail.com (.jpg and .png will also work as long as they are high quality files).
All designs will be uploaded to the Nisqually Reach Nature Center online store and available for sale on t-shirts, sweatshirts, and/or mugs.
NRNC will advertise available designs as they come in on our social media platforms.
The contest winner will be selected based on the design that receives the most sales by August 28, 2021.
The winning designer will receive a $100 Amazon gift card!
By submitting a design, you agree to let us use it on our merchandise for sale. Proceeds of all sales go towards helping us support our mission!